Description
Welcome the Sony DAV-DZ950 5.1ch DVD Home Theatre System into your home and experience home entertainment like never before. This stylish and elegant Sony DVD theatre system features a 5.1-channel system and S-Master Digital Amplifier for superior audio that will leave you breathless. So for all you movie junkies and audiophiles out there, this amazing Sony product is a must have for your home.
Cinematic Surround SoundSporting a 5.1-channel system, the DAV-DZ950 uses three front speakers; left, centre, right and two smaller surround speakers placed on the sides of the room to create the ultimate audio coverage. The sub-woofer supplies low-frequency effects and low bass, so you can enjoy your favourite movies with cinematic audio all in the comforts of your home.
S-Master Digital AmplifierUnlike conventional analogue amplifiers, S-Master clearly amplifies all digital signals without the need to convert them into analogue first. This keeps the purity of the digital audio signal right up to the final speaker output, reproducing a realistic sound experience just like the original recording.
Quartz DesignInspired by the angular yet elegant shapes of gems, Sony home theatre systems sports the Quartz design to fit in with any home interior. This design gives these home theatre systems a sophisticated look, adding a touch of class to your home entertainment.
Play It Via Bluetooth
Enjoy music from your smartphone with excellent sound! You can now listen to music from your mobile devices with superior quality sound on your home theater system. Simply connect your smartphone or tablet wirelessly via Bluetooth and let the music play.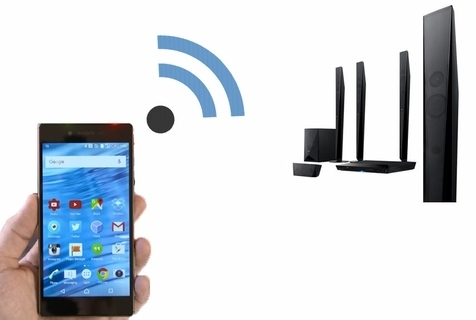 Sing Along To Your Favourite Songs
This Sony home theatre system comes with karaoke support, so you can play your favourite songs and enjoy singing along to them with your family and friends.

specificationOutput
Power Output – Front (RMS): 167W
Power Output – Center (RMS): 167W
Power Output – Surround (RMS): 167W
Power Output – Subwoofer (RMS): 165W
Power Consumption (in Operation): 70W
Power Consumption (in Standby): 0.3W
Power Output – Total (RMS): 1000W
Amplifier
S-Master: 24bit
Audio Line IN/OUT (Analogue): 1/-
Video Signal IN/OUT (Composite): -/1
Video Signal OUT (HDMI): 1
USB:1
Speaker Terminal (Front/Centre/Surround/Subwoofer)
Movie/Music Mode
Dolby Digital
BRAVIA Sync
Control for HDMI: Yes (Default on)
Dimmer
A/V SYNC (Lip Sync)
Audio Line IN/OUT (Optical): 1/-
Mic Input Jack (3.5mm / 6.3 mm): 2 (6.3mm)
Audio Return Channel (HDMI)
Dolby Pro Logic/Dolby Pro Logic II
Video Signal OUT (HDMI) Upscale 720p/1080i for DVD
USB Memory
Decoding Format for Sound (Playback): MP3/WMA9/AAC
Decoding Format for Picture (Playback): JPEG
Decoding Format for Video (Playback): Xvid Home/MPEG4 Simple Profile
Encoding Format for Sound (Record): MP3/WMA9/AAC
MP3 File Name/ID3Tag Ver. 1.1/ID3Tag Ver. 2.0)
Play Mode (Normal)
Play Mode (Shuffle)
Play Mode (Repeat)
Play Mode (Resume)
Tuner
Band: FM
External FM/AM Antenna: FM (2P CN)
Station Preset: 20 (FM)
DVD/SACD/VCD/CD Player
DVD/DVD Audio/SACD/CD/Video CD
DVD/CD/SACD TEXT
CD-R/CD-RW Playback
DVD-R/+R/+R DL/+RW/-RW/-RW(VR) Playback (Some discs may not be played back)
MPEG4 Simple Profile Playback
JPEG Playback
MP3 Playback
MP3/ID3Tag Ver.1.1/iD3Tag Ver.2.0
Multi Disc Resume (DVD,VCD) 5discs for DVD, 10discs for CD-DA/VCD
Tray Lock
Play Mode (Shuffle/Program/Repeat) CD/VCD/SA-CD only Yes/Yes (CD-DA only)
Speakers
Front Speaker Type (Grill): Fixed/Punched Metal
Front Speaker System: 2 way
Front Speaker Woofer Unit: 65mm
Centre Speaker Type (Grill): Fixed/Punched Metal
Centre Speaker System: 1 way
Centre Speaker Unit: 1 unit
Surround Speaker Type (Grill): Fixed/Punched Metal
Surround Speaker System: 2 way
Surround Speaker Woofer Unit: 65mm
Subwoofer System: Subwoofer
Subwoofer – Active/Passive Passive
Subwoofer Speaker Unit: 1 unit
Front Speaker Length of Supplied Cable: 4m/AWG22/Gray
Centre Speaker Length of Supplied Cable: 2m/AWG22/Gray
Surround Speaker Length of Supplied Cable: 11m/AWG24/Gray
Subwoofer Length of Supplied Cable: 3m/AWG22/Gray
Front Speaker Tweeter Unit: 40mm
Surround Speaker Unit: 2 unit
Surround Speaker Tweeter: Unit 40mm